Our Company
Everything you need to know in one place!
Pranarom is a world reference in aromatherapy. This is probably due to our constant desire to offer a rigorous approach of plants and their benefits on mankind.
Pranarom has now turned into a market leader. This is definitely thanks to all those who discover and like our products for a better health. I thank them for sharing our passion !
Pranarom Scientific Aromatherapy
Pranarom Canada is brought to you by a laboratory specialized in scientific and medical aromatherapy. The laboratory was founded in 1991 by Dominique Baudoux, a well-known pharmacist and aromatologist, very much appreciated for his books on aromatherapy.
"For 20 years, our teams of scientists and trainers have travelled the world to find the best aromatherapy products and share our expertise in this field. We are confident that chemotyped essential oils will be the finest assets of tomorrow's Health."
We, Pranarom Canada, declare that our essential oils and essences:
Are 100% pure and natural plant origin
Do not contain genetically modified organisms
Are not tested on animals
Are free of preservative, antioxidant, pH adjuster and additive
Do not contain gluten, mycotoxins, dioxins, PCBs, antibiotics
Do not contain nanomaterials
Are not irradiated
Do not contain any ruminant animal sourced ingredients which derived from ruminant animals such as ovine, bovine and caprine. Therefore, all ingredients are free from BDE/TSE (Bovine/Transmissible Sponfigorm Encephalopathy)
Following ingredients have been explicitly excluded during the complete production process: Swine/Pork and its by-product, or ingredients based on Swine/Pork, Animals improperly slaughtered or dead before slaughtering, Animals killed in the name of anyone else than Halal, Ethanol (Alcohol) or drugs, Carnivorous animals, Birds of prey, Land animals without external ears, Blood, blood by products and blood derived ingredients.

Learn about our brand and what drives us!
1. Our Story
Dominique Baudoux is a pharmacist as were his father and grandfather. In the 1980s, he was one of the first pharmacists in Belgium to focus on essential oils for healthcare purposes.
Fascinated and passionate since the beginning, Dominique Baudoux toured France and Belgium to give lectures and training to his peers, thus restoring essential oils to their rightful place in our pharmacies. Very soon in his career, he flew to Japan, Quebec and South Africa where keen health professionals were eager to know more about scientific aromatherapy.
As an outstanding teacher, Dominique Baudoux shared his passion for essential oils and started developing innovative aromatherapy products. His amazingly effective formulas quickly demonstrated to his entourage the incredible healing power of essential oils. 
Collected in his first bestseller "Aromathérapie – se soigner avec les huiles essentielles" (Amyris ed.), these formulas will remain forever great classics of French aromatherapy. They also made Dominique Baudoux one of the most respected aromatologists in the world.
Pranarom was established 1991. The company was then made of 3 persons, selling 100% pure and natural chemotyped essential oils, a quality never reached before. Over the years, the small family business grew and started distributing its products through hundreds of stores. Even better, scientific aromatherapy strict principles were quickly adopted by aromatherapy practicionners in Asia and America.
2. Our Mission
Today, under the leadership of Dominique Baudoux and Sergio Calandri, Pranarom is the world leader of the scientific and medical aromatherapy. Its health and wellness products are sold in nearly 10,000 pharmacies and specialty stores. Still a human-sized company, Pranarom is a dynamic business based on the talent of its many contributors, from the farmer to the pharmacist. Rooted in Nature, Pranarom knows and respects the wonderful benefits of aromatic herbs and wants to share them with the world.
3. Our Vision
The name "Pranarom" has a double meaning
PRANA means "breath of life"  (Indian version of the Chi).
This breath is the start of all actions and decisions, it is essential energy.
ARÔM comes from "aromatic".
We refer to all plants from which we extract essential oils as aromatics.
PRANAROM 
Breath of life and overall health provided by essential oils, the quintessences of aromatic plants.
Looking to the future…
Pranarôm is a company with a brilliant future. With its rich family tradition, today Pranarôm can conclude exclusive sales partnerships with an increasing number of agents and employees throughout the world. Pranarôm's desire is to constantly bring in more talents and launch innovative products and field initiatives for a more harmonious life.
Proposing innovative products…
Pranarôm wants essential oils to be the allies of a more harmonious life. That is why Pranarôm formulates essential oil-based products that are practical and extremely efficient.
Health products:

 

They bring together the assets of essential oils in innovative formulas to be taken internally or externally. These products help to contribute to a faster, more serene healing process.
The companions of wellbeing: Inspired by the tradition of aromatic plants and sometimes combined with the nobility of vegetable oils, these essential oil-based products are brilliantly suited to your wellbeing and beauty needs.
4. Key Figures
5 locations and subsidiaries :
The group has its own offices in Belgium (Ghislenghien – Vielsalm), France, Spain and Italy.
180 combined talents :
Pranarôm and HerbalGem employ 180 people through its subsidiaries, all dedicated to qualitative business development.
Double-digit growth :
Since their creation, Pranarôm and HerbalGem have never stopped growing. From 2008 to 2014, the company's turnover has been growing constantly.
30+ countries :
The group has a very strong export tradition. Pranarôm products are sold in Japan, China, Great Britain, Eastern Europe, Chile, South Africa and wherever the public discovers the benefits of aromatherapy.
In 2010, Pranarôm International was proud to receive the Export Prize awarded by the Walloon Minister of Foreign Trade.
13,000+ points of sale :
Pranarôm products are sold through a growing network of pharmacies, specialty shops and salons. Thousands of resellers have made the choice of quality with Pranarôm.
25+ years of expertise :
Pranarôm was founded in 1991, HerbalGem was created in 1986. We want to thank all those who, since the beginning, have worked to make our companies leaders of scientific aromatherapy and concentrated gemmotherapy.
5. Our 10 Core Strengths
Mastery of the biochemical specificities (chemotypes) of essential oils.
Quality guarantee : "QC3" system, physico-chemical 
and spectrograph analysis by three independent laboratories.

Privileged relationship with the distillery workers.
Expertise : a team of researchers and scientists in charge of developing and analyzing the activity profiles and toxicity of essential oils.
International presence in foreign universities and at scientific conferences.
Availability of a wide range of wild raw materials or materials with organic certification (audit Certisys-BE1).

Over 250 references for chemotyped essential oils and virgin plant-based and organic oils.

Development in our laboratories of several finished product lines based on chemotyped essential oils.

International expertise in the formulation of high performance aromatic synergies and "Private Label" style production.

Education: training programs, seminars and workshops.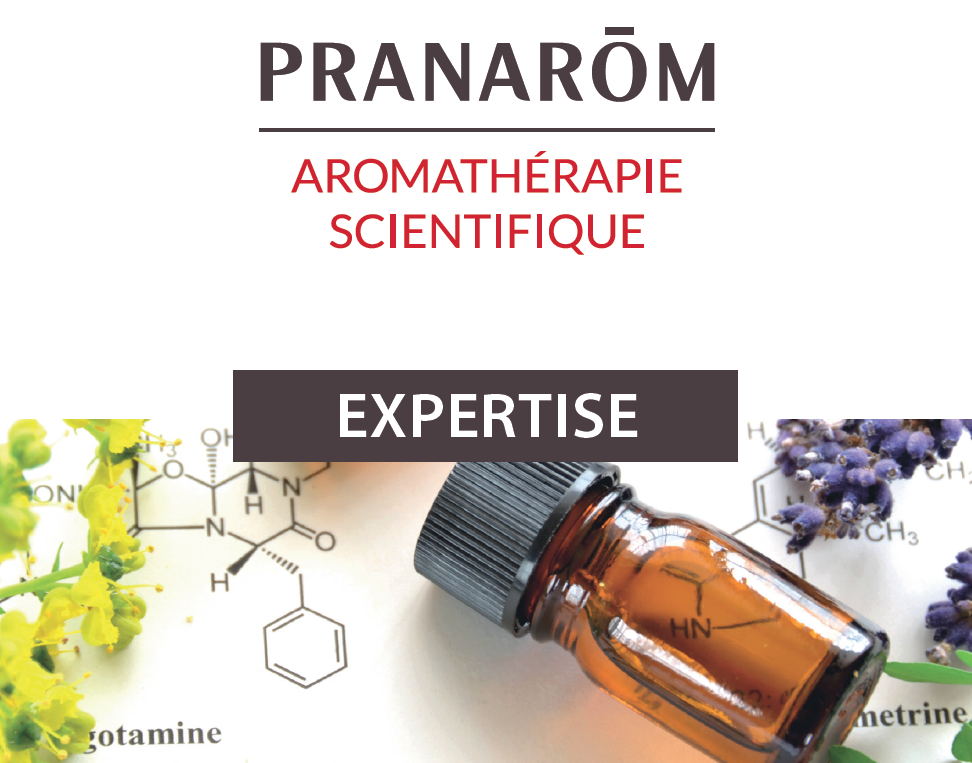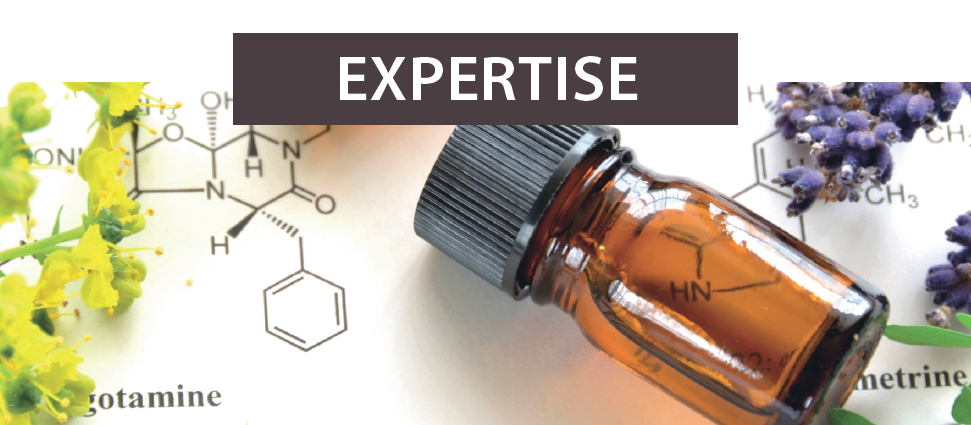 1. Training Standards
Training, in order to professionalize aromatherapy
Pranarôm trains its customers and all fans of essential oils through a rich training programme.
Each year, over 600 pharmacists and healthcare professionals are trained in scientific aromatherapy at the Collège International d'Aromathérapie Dominique Baudoux.
The College courses are recognized as the most serious in the field. They are mostly approved by official bodies that allows participants to obtain training aid or funding.
Pranarôm's scientific department, as well as Dominique Baudoux himself, also give lectures in University faculties of Pharmacy, in Belgium and France.
In pharmacies and stores, Pranarôm also trains resellers through a dynamic network of professional trainers. They are active in France, Belgium and Spain.
Pranarôm trainings are constantly renewed according to recent product developments and researches.
Spreading information to fuel the passion for essential oils
Pranarôm continuously communicates with the public to increase awareness of essential oils and their assets.
On occasion, Pranarôm's aromatologists speak in patient groups, hospitals, schools or sports groups.
On the Internet, Pranarôm successfully blogs and publishes on social networks to spread accurate information about essential oils.
Pranarôm is also asked to express its views in the press to illustrate the power of essential oils on health and well-being.
In the world of sports, Pranarôm supports local initiatives promoting a responsible practice of sport with essential oils. A number of athletes are even officially sponsored by Pranarôm.
In France, Pranarôm is proud to sponsor two amazing athletes: Nicolas Lebrun, X-Terra Triathlon World Champion 2005 and Florence Veillet, Riding champion of France in the handisport category.                                                       
2. The CTEO label
Pranarôm is a world reference in scientific aromatherapy thanks to the quality of its raw materials. 
Over 300 essential oils are presented to consumers under the brand Pranarôm. All of them are 100% pure and natural. 
Pranarôm is above all a synonym for expertise. 
Each batch of essential oil is botanically and biochemically defined and scientifically analyzed by gas chromatography. 
Pranarôm makes no compromise on the purity and the components of its essential oils. 
CTEO label is the ultimate guarantee for this unsurpassed quality.
Thanks to its excellent reputation, Pranarôm is also proud to be an official supplier of essential oils in bulk for the most prestigious brands in the world of beauty (Estee Lauder) and pharmacy (Pfizer, Capsugel).
3. Products of impeccable quality
Aromatherapy as proposed by Pranarôm can only be practiced with products of constant and impeccable quality. Pranarôm carries out physical and chemical quality control. For each essential oil, physical tests such as refraction index analysis, optical rotation analysis, density measurement, flash point calculation, etc. are performed. Chemical testing also takes place: chromatography and mass spectrometry. The odor, color and texture are also judged according to a strict standard.
The quality procedure may be illustrated by a diagram :
The Pranarôm charter
For an ever stronger commitment to quality, Pranarôm International has adopted the following charter:
Priority is given to certified organic raw materials and, failing this, to wild plant matter harvested on untreated sites.
Double analysis of all batches of essential oils takes place in house and through an independent laboratory. These analyses are performed in compliance with the European pharmacopoeia, AFNOR standards and strict internal standards.
GM-free ingredients.
Traceability. There is a technical sheet and sample for every batch of essential oil, for every synergy of essential oils made at Pranarôm and for every one of the finished products (massage oils, shampoos, etc.).
Production takes place according to the procedure as specified by HACCP (Hazard Analysis of Critical Control Point) standards. These standards imply traceability and self-inspection of finished products (bacteriological control, chromatography etc.). 
Full compliance with good manufacturing practices (GMP) and good laboratory practices (BPL).
4. Sustainable Development : AROMABE
All around the world, Pranarôm works in close collaboration with growers and distillers of aromatic herbs. This proximity allows Pranarôm to monitor the quality of its essential oils from the plant to the bottle.
In the early 2000s, Pranarôm committed with farmers in Madagascar to develop with them a responsible agriculture of local herbs in order to promote a traditional distillation process that would respect both the environment and the industrial quality.
In 2009, Pranarôm initiated in Antsirabe an extensive local development project that provides a stable and fair employment to more than one hundred people while preserving the laboratory supplies of essential oils. This project is called AROMABE.
For a more sustainable development in Madagascar, Pranarôm invests in ecological plantation of organic ravintsara and other local plants.
Eco-friendly production methods are respected. On the island, Pranarôm also invests in the culture of endangered species like rosewood.
In ORGANIC farming
Pranarôm supports organic farming as it is best for Nature. Whenever possible, Pranarôm formulates its products organic and complies with the demands of organic certification. Most Pranarôm products carry a certification label issued and recognized by Certisys Belgium.
Craft site of distillation of essential oil.
Fields cultivated in a concern of sustainable development.
The flowers of collected Ylang-Ylang.
5. Essential Oil Analysis

To see the official essential oil analysis for all of our essential oil products, please visit: https://www.inula-group.com/pranaquality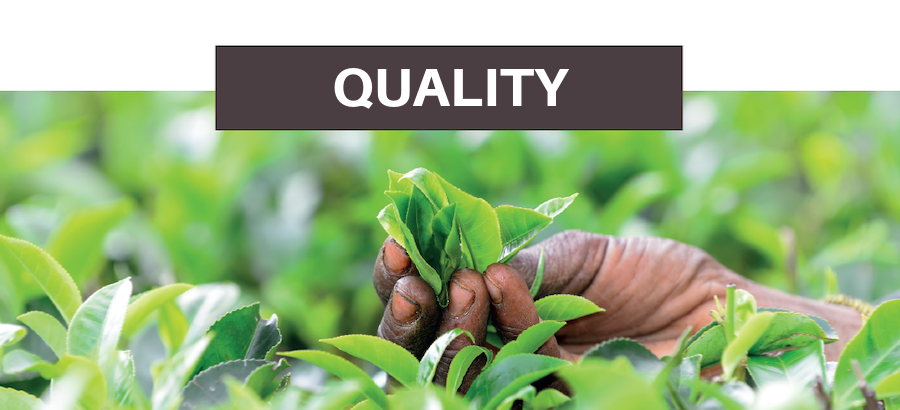 Join Our Facebook Group Today
The world of aromatherapy is a fascinating place and there are a great many sites that are worth a visit so you can find out more about essential oils.
We invite you to discover :
The Pranarom Canada Facebook group to indulge in social learning
The Pranarom Blog, to find out about everyday aromatherapy matters

The site of the Dominique Baudoux Aromatherapy College, to follow a course in aromatherapy