Circulatory disorders and essential oils to relieve you…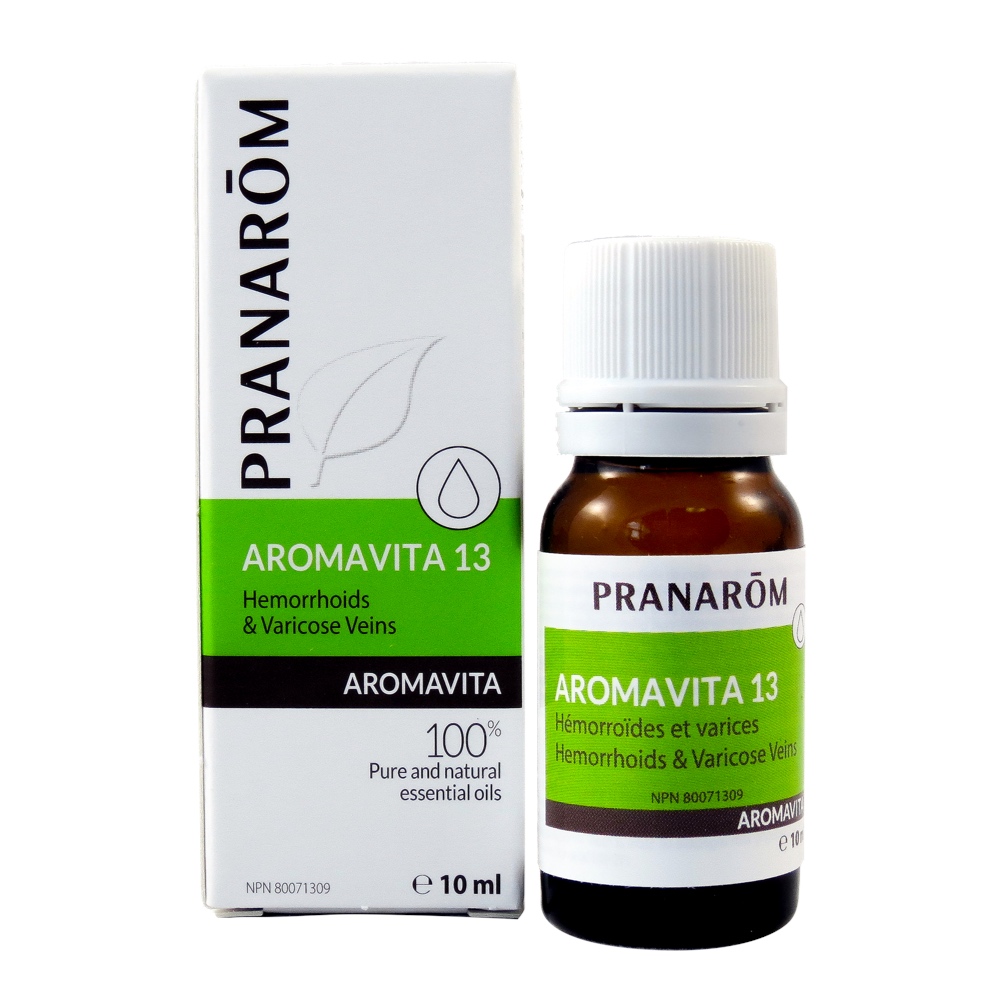 Essential oils are known for their therapeutic effectiveness when it comes to relieving heavy legs, varicose veins, and other circulatory disorders.
Poor blood circulation can become a problem especially when it is aggravated by external factors such as heat, prolonged sitting or standing, travel (by plane, car) etc.
Did you know that it is possible to relieve these unpleasant effects with essential oils?
For this, we strongly recommend: Aromavita 13 – Hemorrhoids & Varicose Veins
It's a great blend of essential oils for treating varicose veins.
Cypress, Lemon, Patchouli, Tea Tree and Immortelle essential oils are used in this mix for symptomatic relief of varicose veins. If you aren't into making your own mixes and want a done-for-you solution, this should be your go-to blend for helping with those varicose veins.
Pranarōm AROMAVITA are 100% pure and natural chemotyped essential oil blends, destined to be mixed with a Pranarōm vegetable oil of your choice and applied topically by gently massaging.
Varicose veins: Adults (≥ 18 years): add 2-4 drops in 5 ml of neutral vegetable carrier oil (we recommend Calophylla) and apply gently over the area of the affected veins and massage above the affected area of the vein up to 3 times per day.
Pranarōm has developed these blends based on their knowledge of essential oils. Feel free to write to us on Facebook if you have any questions about this product.